Pet Licenses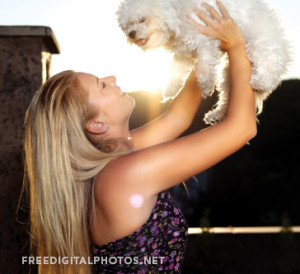 Animal Control and Licensing
Board of Health Secretary
George E. Kauffmann Municipal Building
29 Church Street
Keansburg, NJ 07734
732-787-0215 Ext.114
 Fax- 732-787-0787
OFFICES HOURS:
Monday to Friday 8:00 am to 4:00 pm
Cash, Check or Money Order payments accepted.
For Animal Control Emergencies Call:
732-922-0100, Monday – Friday, 8 a.m. to 4 p.m.
732-787-0600 after 4 p.m., weekends & holidays (Police Department)
Dog Licenses
Keansburg's Board of Health Secretary issues Dog licenses. Municipal Ordinance requires that all dogs must be licensed in the Borough. Failure to comply with this ordinance will result in a summons being issued.
The owner of any newly acquired dog of licensing age (6 months) must apply for and procure a license within ten days after acquisition or age attainment.
All animal licenses expire on December 31st of each year and are renewable by February 15th of each year.
Cat Licenses
The Borough no longer issues Cat Licenses.
Fees:
DOGS:
The fee for spayed or neutered dogs is $10.00 for each pet. Must provide proof for neutered animals.
Unaltered dogs are $15.00 for each pet.
Missing Animals
The Borough is committed to returning dogs and cats to their owners. Animals picked up that do not have license tags identifying them, or those with missing collars, are taken to the Humane Society in Tinton Falls. Injured animals are taken to local vets for basic treatment.
Strays
Strays are picked up by the Animal Control Officer (732-922-0100) and taken to shelters, a veterinarian (if injured), or disposed of if they have died. Rabies testing is available due to exposure to suspect rabid wildlife.
Leaving food and water out for animals can attract unwanted wildlife & insects. If a cat or dog is being fed, it's considered owned by whoever is feeding it. Dogs are not allowed to run at large.
If you would like to report suspected cruelty to animals, please call the Monmouth County SPCA at 732-542-0040 or the Humane Society at 732-922-0100. Abuse may include a dog left outside on a very short chain or exposed to bad weather or animals that look sickly or injured. If you suspect abuse, please call the SPCA.