Elections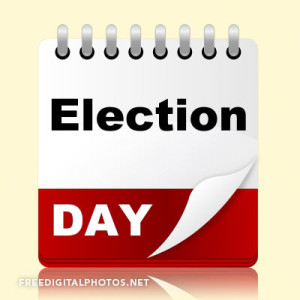 The Borough of Keansburg was established as a municipality in 1917. 
The Borough of Keansburg operates under the Optional Municipal Charter Law, which provides for elections to be held every two years on the second Tuesday of May. Our current form of government, which was ratified by the residents on March 5, 1974, took effect on July 1, 1974 thereby resulting elections to be held in the even years. 
An unexpired term on Borough Council will be voted upon at the General Election to be held on November 2, 2021.
Our next Municipal Election shall be held on May 12, 2022.
The Borough of Keansburg Council and Other Current Elected Representatives
Keansburg Borough Council
Mayor George Hoff 
Deputy Mayor Thomas Foley 
Councilman  James Cocuzza
Councilman Sean Tonne 
Councilman Michael Donaldson 
Federal Representatives
U. S. Senator Cory Booker
U. S. Senator Robert Menendez
Representative Frank Pallone – Sixth Congressional District
State Representatives
NJ State Senator Declan O'Scanlon
NJ Assemblywoman Serena DiMaso
NJ Assemblyman Gerry Scharfenberger
Monmouth County Board of Commissioners

Director Thomas Arnone
Deputy Director Susan Kiley
Commissioner Lillian Burry
Commissioner Nick DiRocco
Commissioner Ross F. Licitra