Vital Statistics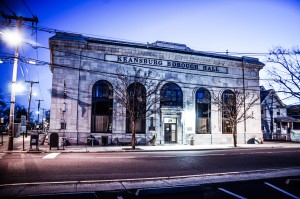 Ann Marie Best, Registrar
The Office of the Registrar of Vital Statistics maintains and makes available all vital statistic records for the Borough of Keansburg.
Please call 732-787-0215 Ext. 132.
Office Hours:
Monday to Friday  8:30 a.m. to 3:30 p.m.
Appointments are required for marriage license applications.
Please make every effort to be on time to avoid the possibility of delay or cancellation of your appointment.
Certified Copies of Vital Records
Please call 732-787-0215 Ext. 132 to arrange to obtain a certified copy.
State law requires that the local registrar issue certified copies of a vital record only to persons who are the subject of the vital record, or are the subject of parent, legal guardian, spouse, child, grandchild or sibling, if of legal age.
The following information is required to obtain a certified copy:
The exact date that the event occurred

Exact name(s) on the record

Proof of relationship to the person named on the record

One photo ID with current address or two alternate forms of ID one of which must contain current address

There is a $5 fee for each certified copy. Cash, Check or Money Orders are accepted as payment. Checks are to be made payable to Borough of Keansburg.