Beaches and Fishing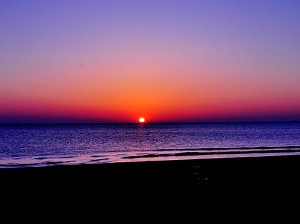 Keansburg Beach Receives National Award for Best Restored Beach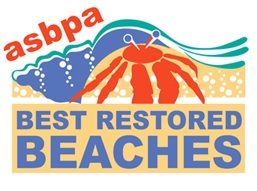 Links to Award Press Releases:
ASBPA Best Restored Beaches Award Announcement
Borough of Keansburg Best Restored Beach Award Announcement
With a secluded and free award winning beach area complemented by an astounding skyline view of New York City, the bayside community of Keansburg offers visitors and residents a unique opportunity for waterside enjoyment. A Bay Walk is constructed along the beaches for leisurely strolls.
Keansburg offers a fishing pier along with a number of areas where you can cast your line, making this Bayshore town a favorite for recreational fishing enthusiasts. Marine services, fishing and boating supply stores are located nearby.
Swimming is permitted from daybreak until dusk, but there are no lifeguards on duty. Visitors are permitted on the beach until 7 p.m. or dusk, whichever is earlier, every day.
The beach is accessible by two wooden Bay Walks. Parking is available in a metered municipal lot adjacent to the Bay Walks. Wheelchair-accessible restrooms and showers are at the intersection of Beachway and Belleview Avenue.
Beach hours are 8am to 8pm. Whether you are a Borough Resident or Visitor, we wish you an enjoyable visit to our beach.