Planning Board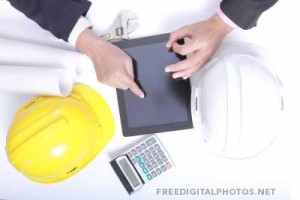 Planning Board of Adjustment
Kathy Burgess, Planning Board Secretary
George E. Kauffmann Municipal Building
29 Church Street
Keansburg, NJ 07734
Phone: 732-787-0215 Ext.221 | Fax: 732-787-6399
Office Hours:  Monday – Friday, 8:00 a.m. to 4:00 p.m.
Planning Board
The Planning Board pursuant to state law is responsible for the preparation of the Borough's Master Plan; reexamine the master plan and development regulations at least every six years; and review site plans and subdivisions.
Planning Board Agendas and Minutes
Pursuant to N.J.S.A. 40:55-D-23, the Planning Board consists of nine (9) members and two alternates appointed by the Mayor and Council. Meetings are generally held the second Monday of each month at 6:30 p.m. (workshop session) and 7:00 p.m. (regular meeting) in the George E. Kauffmann Municipal Building, 29 Church Street, Keansburg, NJ 07734
Master Plan Reexamination Report
_______________________________________________________________________
ELECTRONIC APPLICATIONS
200901 – Rocchio – 41 Ocean Blvd
RESCHEDULED:
Rocchio, 41 Ocean Blvd –  Bulk Variance, Use "d" Variance for a construction of a new Single-Family Dwelling. Will be carried to October 19th, 2020 Meeting.
41 Ocean Blvd (updated for October 19, 2020 Planning Board Meeting)
41 Ocean Blvd 200923 – SK-2 R5 2nd Engineering Review (1)
41 Ocean Blvd 201009 – Plot Plan r0
19 Carr Avenue – October 19, 2020 Planning Board Meeting
19 Carr Ave 2020-10-09_Full Set
Architect Plans (1) 19 Carr Avenue
---
PLANNING BOARD MEETING AGENDAS
2020
May 2020 CANCELLED
February 10, 2020 Meeting CANCELLED